What Are Compression Stockings?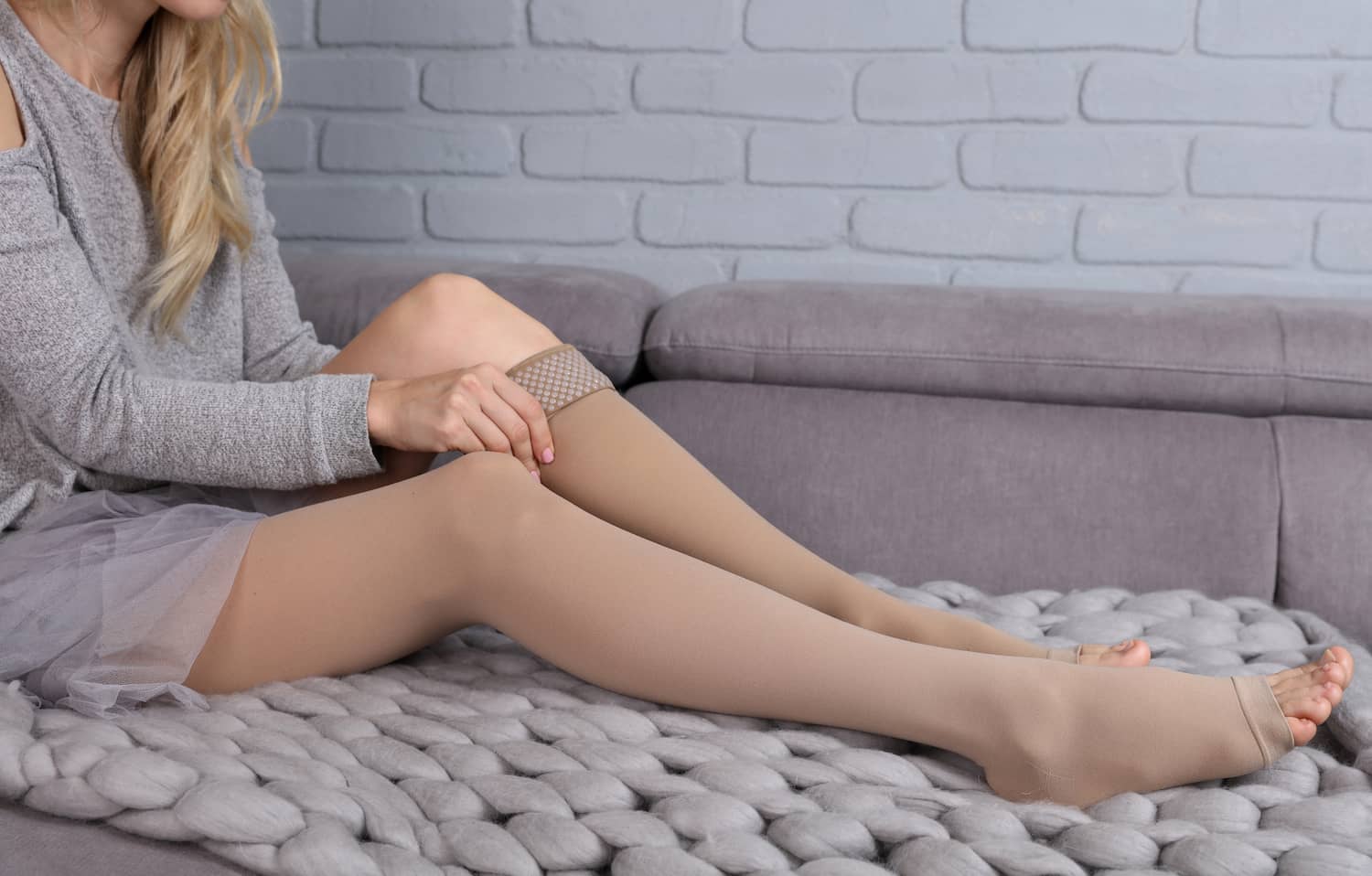 You may have heard that compression stockings or compression socks are good at improving bothersome symptoms such as leg cramping, leg pain, leg swelling and even foot pain. Why do compression stockings work and why should you wear them? You'll find the answers to these questions below.
What are compression socks?
Compression stockings are a type of fabric sleeve that is worn for a variety of conditions to decrease the amount of area the leg or entire lower extremity has available to create laxity. Compression socks come in a multitude of compression rating including 15-20mHG, 20-30mmHg and even as high as 30-40mmHg. The greater the number in the rating, the more pressure the compression stocking puts on your leg. Generally 20-30mmHG compression stockings are recommended for most women. Wearing correctly sized compression socks can greatly impact the effectiveness of compression stockings at reducing symptoms.
Who should wear compression stockings? 
Compression stockings can be worn by women and men of all ages and health. There is no danger in wearing the best compression socks short or long term. If you are experiencing leg cramping, leg pain, leg swelling these symptoms may be improved by the application of compression stockings. Compression stockings for women have been worn post surgery, during childbirth and even while playing sports to improve circulation. 
What are compression stockings used to prevent?
Compression stockings can improve symptoms of a variety of conditions including chronic venous insufficiency, spider veins, lymphedema, heart disease and deep vein thrombosis. Compression socks may also be prescribed for post surgical recovery. You may benefit from wearing compression stockings if you have any symptoms in your legs including discomfort, dull pain, swelling (of legs or feet), chronic bruising or ulcers. Please see a licensed physician if symptoms persist for more than 6 months.